About
How everything started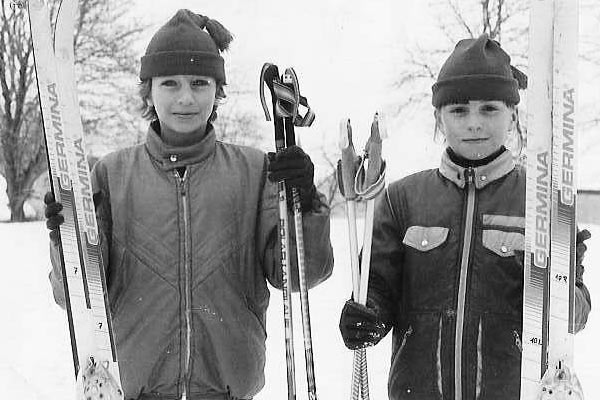 On the first day of school I had to choose extra-curricular activities. I ended up joining three different ones: gymnastics, xc-skiing and the singing club. Step by step I became most committed to xc-ski training, which took place a couple times a week and was a lot of fun. Also my sister, who is three years older, had a lot of xc-ski medals hanging over her bed – which was a pretty attractive decoration to me. One day, when I was 12 years old, I was standing by the rifle storage room and was given an air rifle for the next training session. It was the year Biathlon became a women's Olympic sport. At smaller clubs in former East Germany where boys did biathlon training, all the girls became biathletes as well – and I was one of them.
When Biathlon became serious
At the age of 13, I went to a Sports School where I stayed during the week. Gymnastics and the singing club were history – and trust me, no one wants to listen to me sing anymore. School and training were scheduled perfectly and I loved the life at boarding school. When I was 16, I qualified for the Junior National Team and went to my first of four Junior World Championships. In March of 1995 at the age of 17 I got the chance to race in my first World Cup competition at the Olympic stadium in Lillehammer, Norway.
How Biathlon became my profession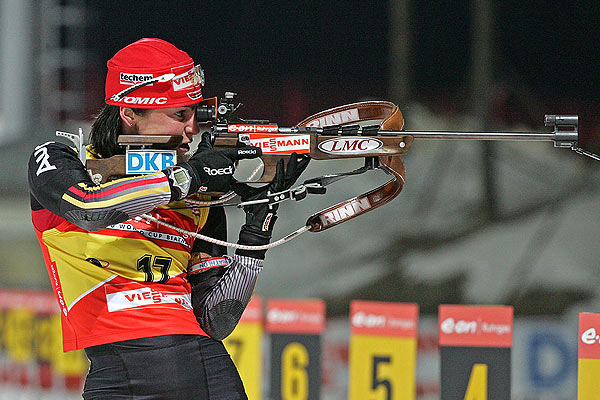 In 1996 I graduated from high school. As a member of the Junior National Team, I had the opportunity to become a member of the German Army Sports Group, and my training became my job. In November of 1998 I qualified for the World Cup Team, and I remained a member until I retired in March of 2014.